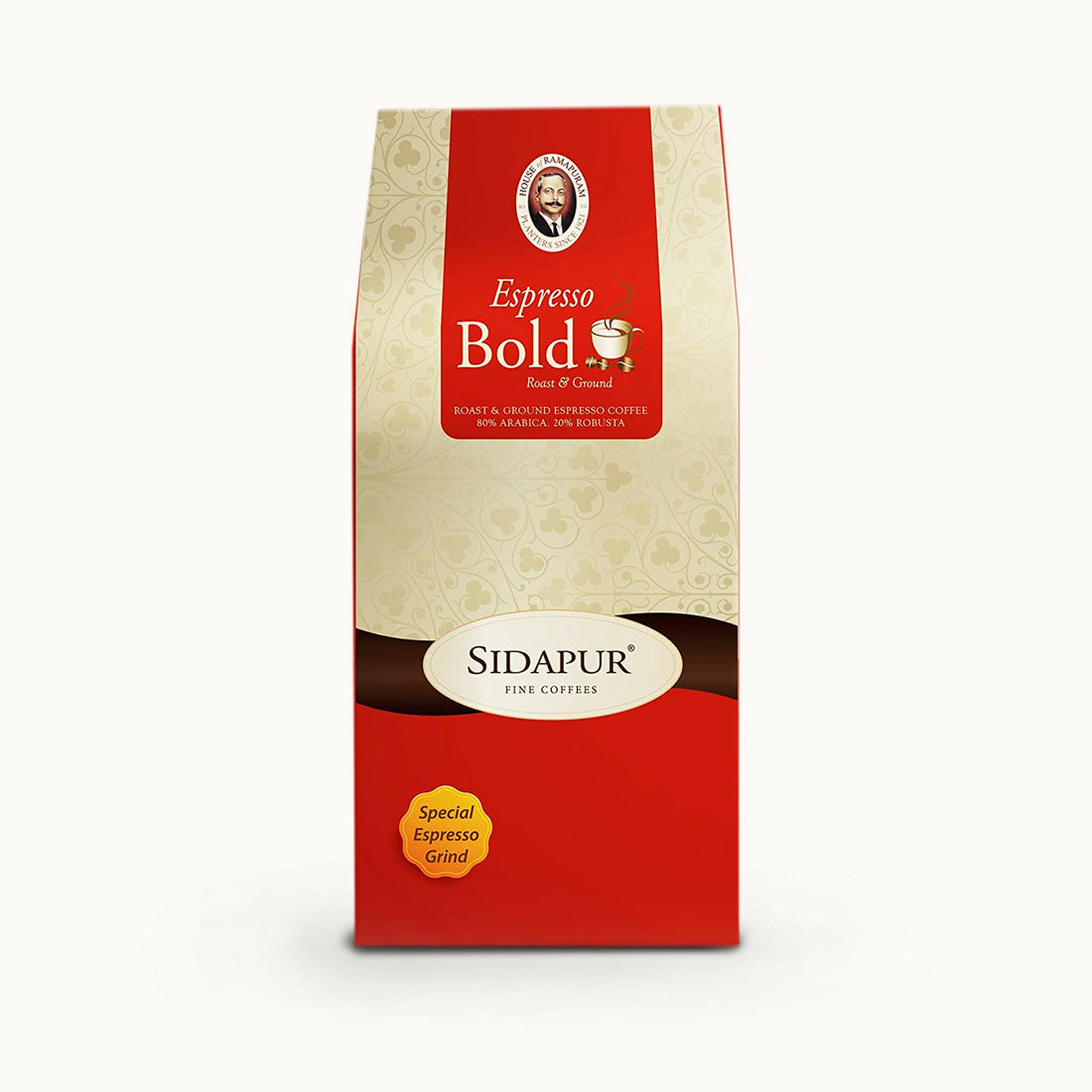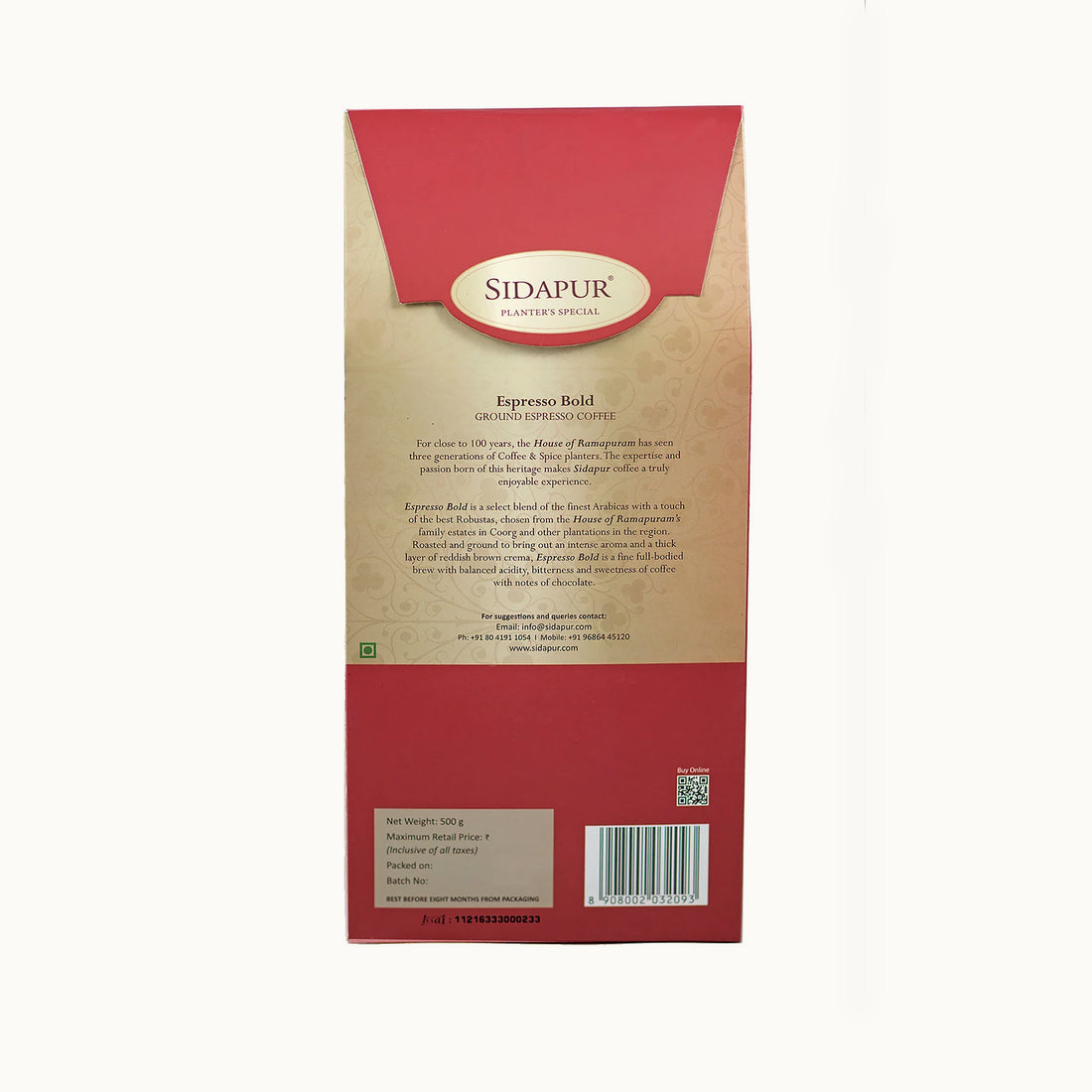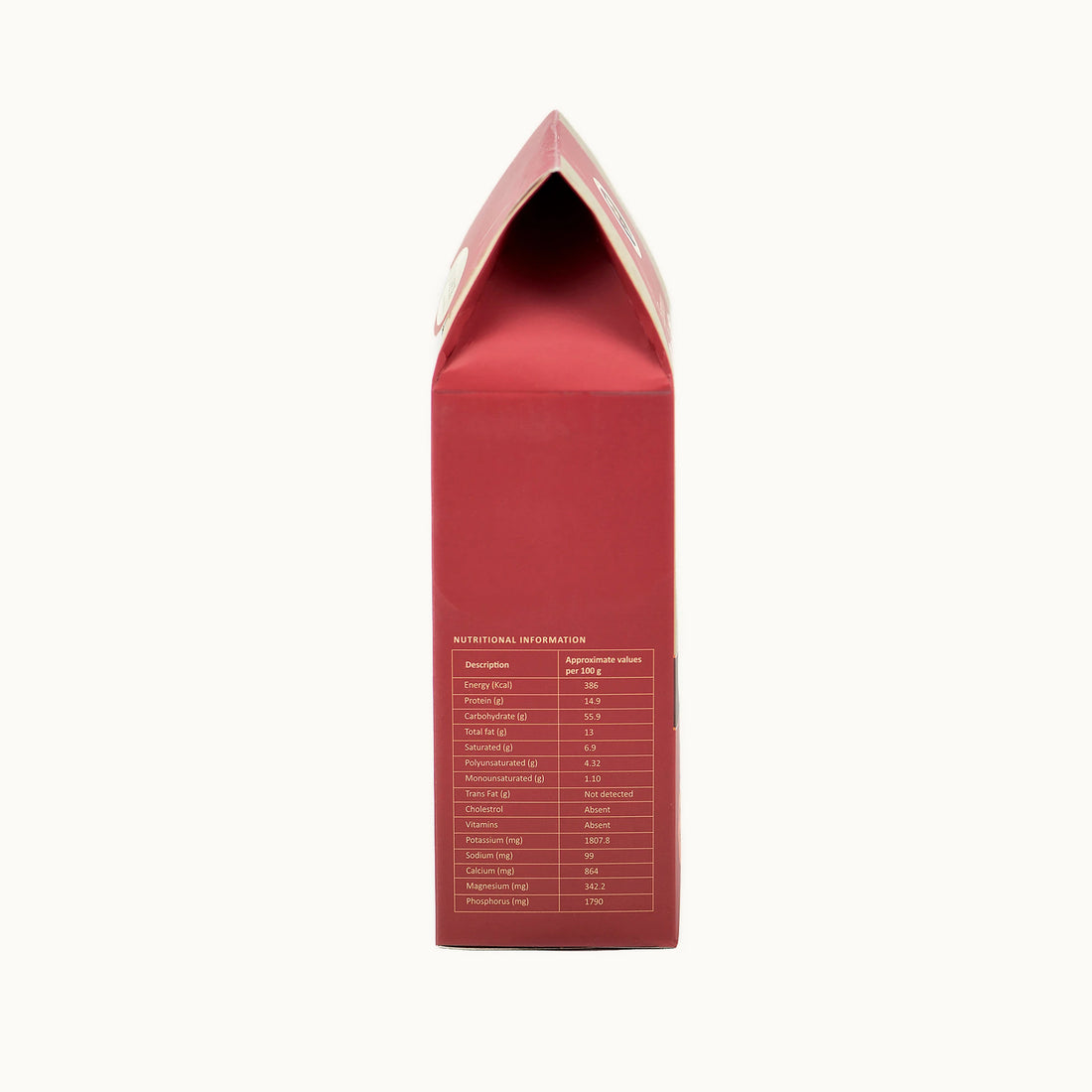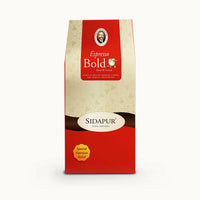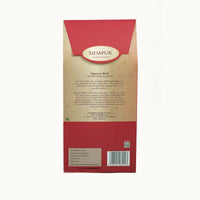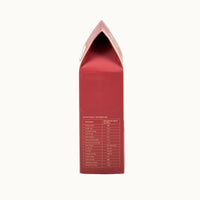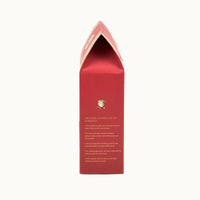 Premium Roast & Ground Espresso Coffee. Medium - Dark Roast.
Sidapur – Ground Espresso Bold is a select blend of the finest Arabicas from Chikkamagalur with a touch of the best Robustas from Coorg. Carefully selected, roasted, blended and ground to bring out an intense aroma and a thick, reddish brown crema, Sidapur – Ground Espresso Bold produces a fine & full-bodied brew with balanced acidity, bitterness and sweetness of coffee, with notes of chocolate.
Sidapur – Ground Espresso comes to you in airtight packs with a freshness valve that helps retain its aromatic flavours. Once opened, store in an airtight container to preserve freshness.
ESPRESSO YOURSELF
The perfect espresso is known in barista circles as 'the god shot' because they figure that it's a cup that would taste heavenly, even to the most discerning palette. Given that he has access to good quality coffee, the Barista seeks to achieve this by extracting the over 800 prized aromatic ingredients found in roasted and ground coffee, through control over the quality of the water, equipment, temperature, pressure, timings and storage factors.
The 'Capuchin'
A cappuccino is a coffee-based drink made primarily from espresso and milk. It consists of one-third espresso, one-third heated milk and one-third milk foam.
In 1683, soldiers fighting for Marco d'Aviano, a monk from the Capuchin monastic order, found a hoard of coffee following a victory over the Ottomans in the Battle of Vienna. Turkish coffee being too strong for European taste, was diluted with cream and honey. The resulting brown beverage matched the robes of the monk, and was dubbed 'Cappuccino' after the order.