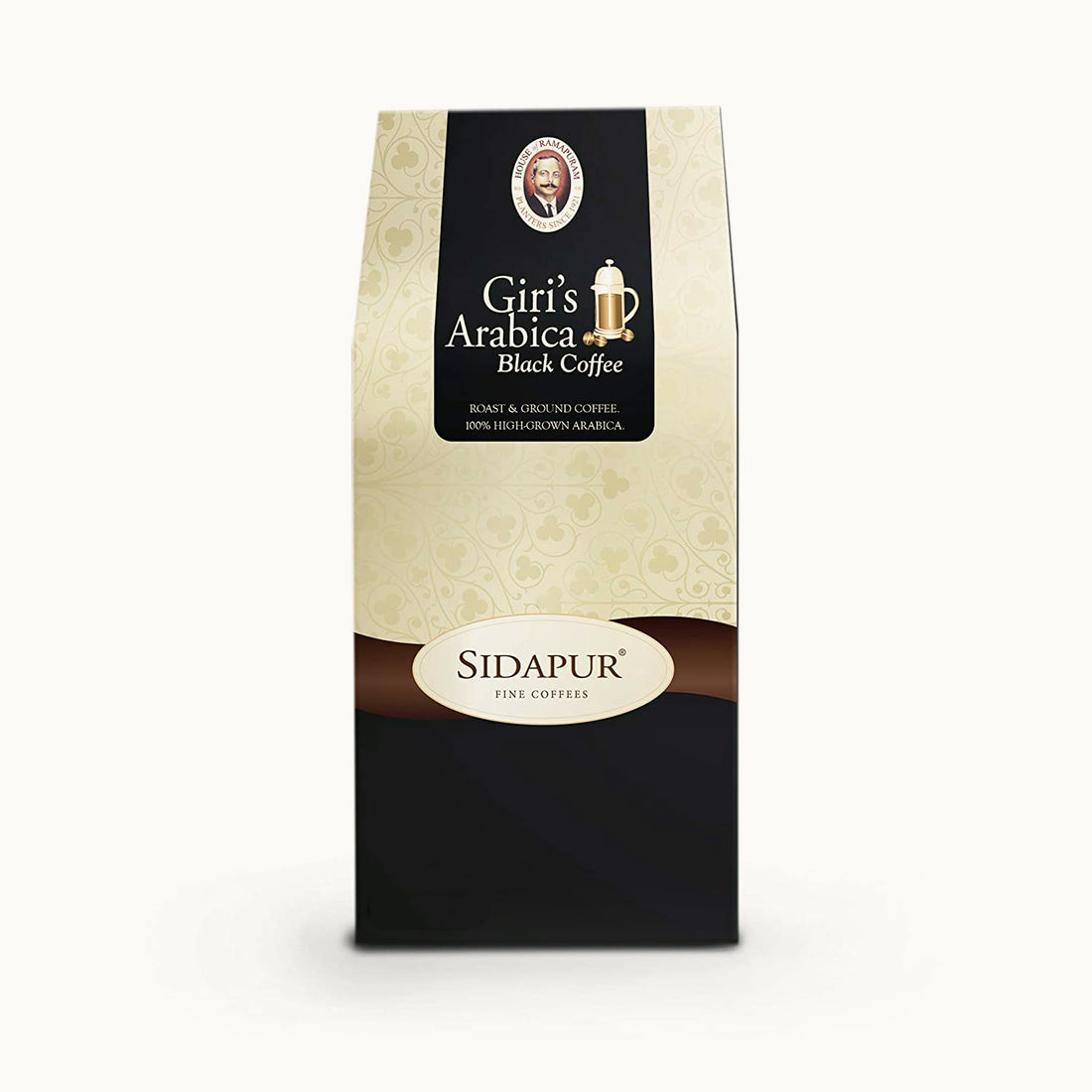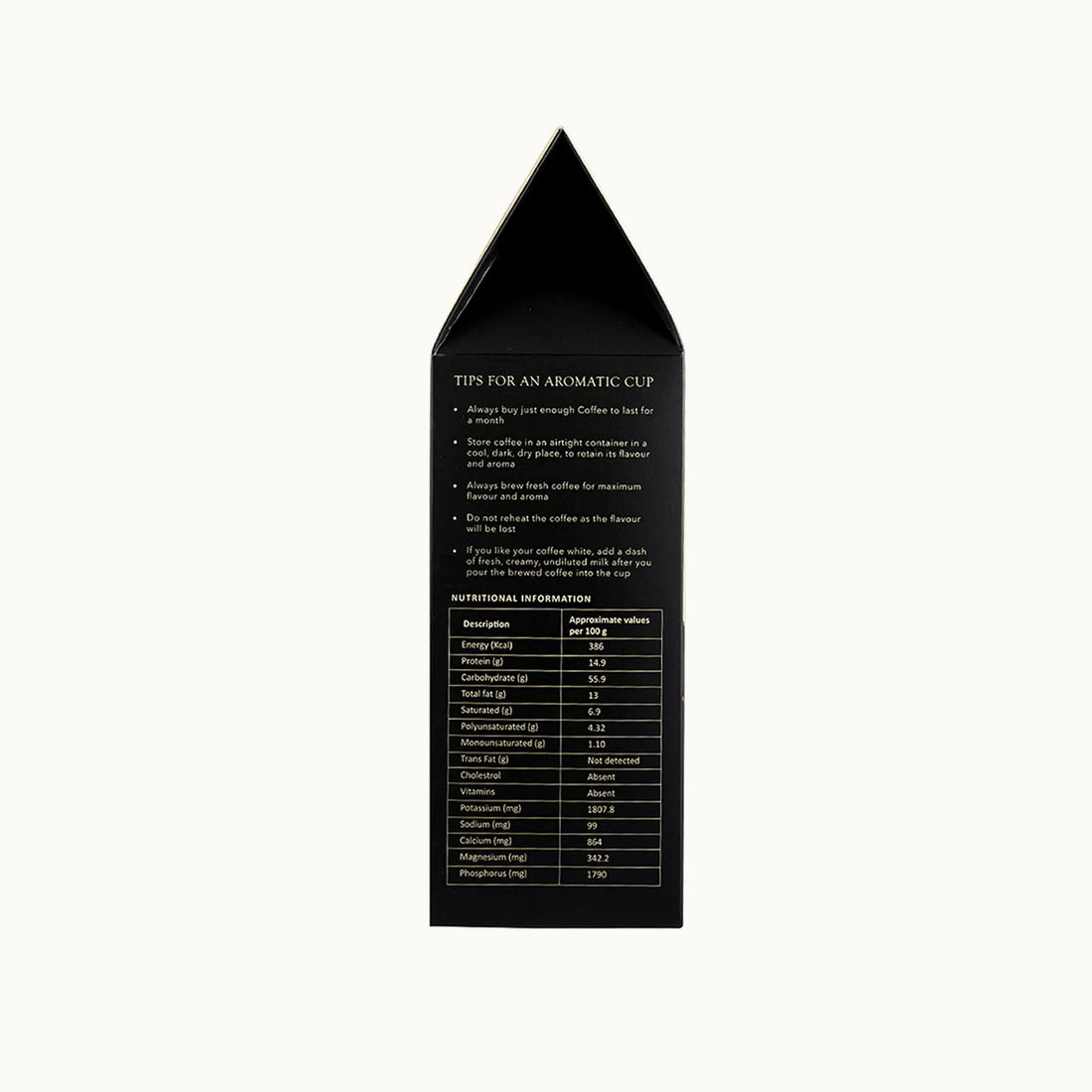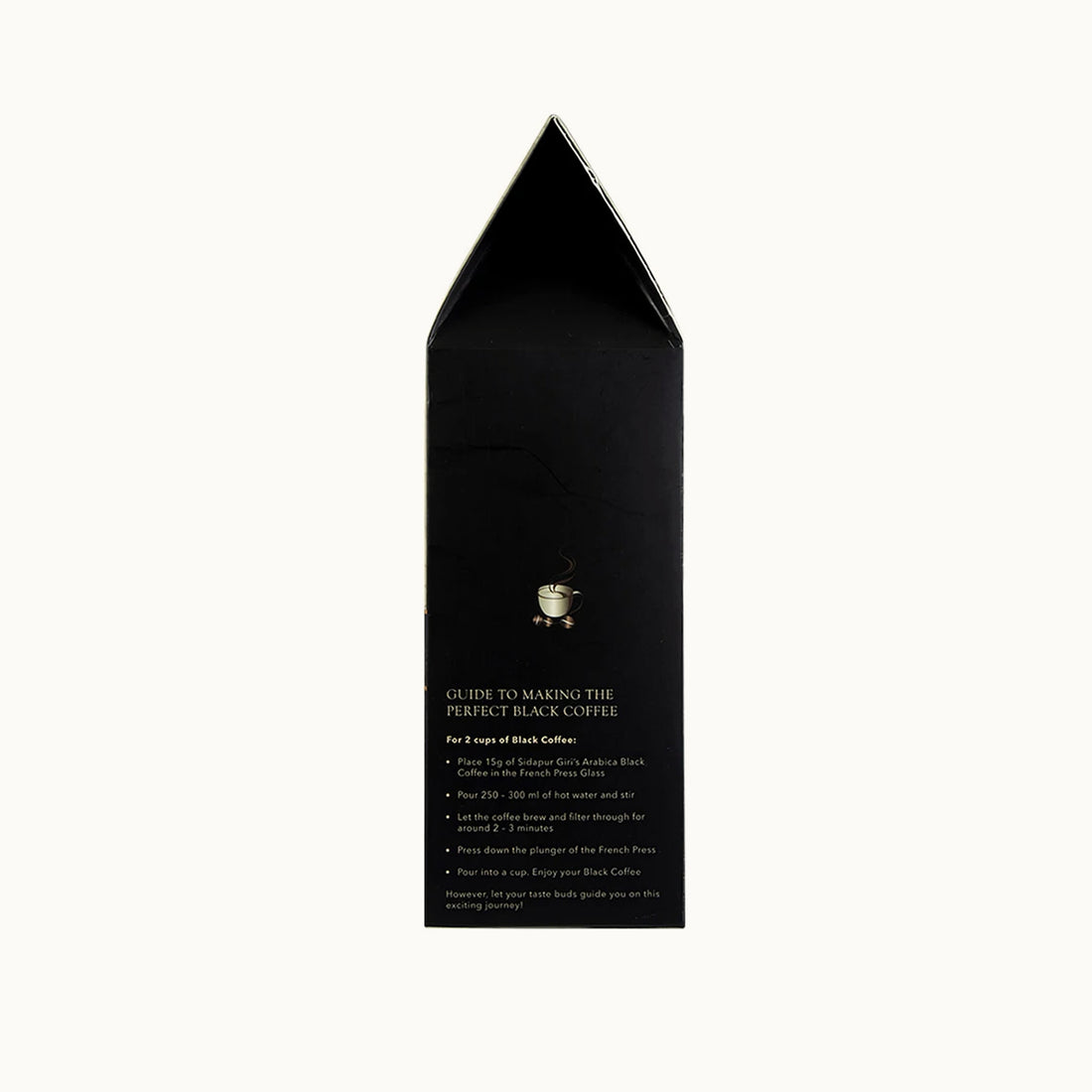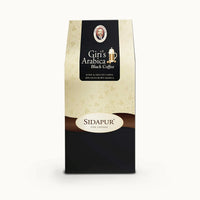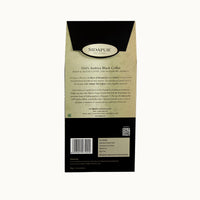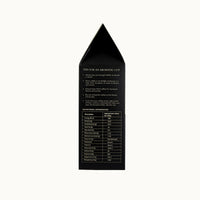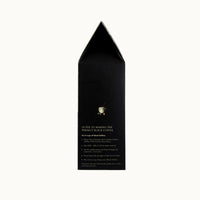 Premium Roast & Ground Coffee
100% Pure high-grown Arabica Coffee
Coarsely ground for French Press
Medium Roast
For French Press
Contains Indian Specialty Coffee – Mysore Nuggets
Brewing Equipment Required: French Press or Similar.
Sidapur – Giri's Arabica Black Coffee is a superb blend of select high-grown Arabicas including the Indian Speciality Coffee Mysore Nuggets handpicked from the Baba Budan Giri mountain range of Chikkamagaluru in Karnataka.
Specially roasted and coarsely ground for use in French Presses, this high-quality pure Arabica blend, is full bodied with a beautiful sweetish aroma, a note of chocolate, an aftertaste of caramel and just a mild hint of bitterness.
Perfected for an aromatic and flavourful Black Coffee. Add undiluted milk and sugar if required.