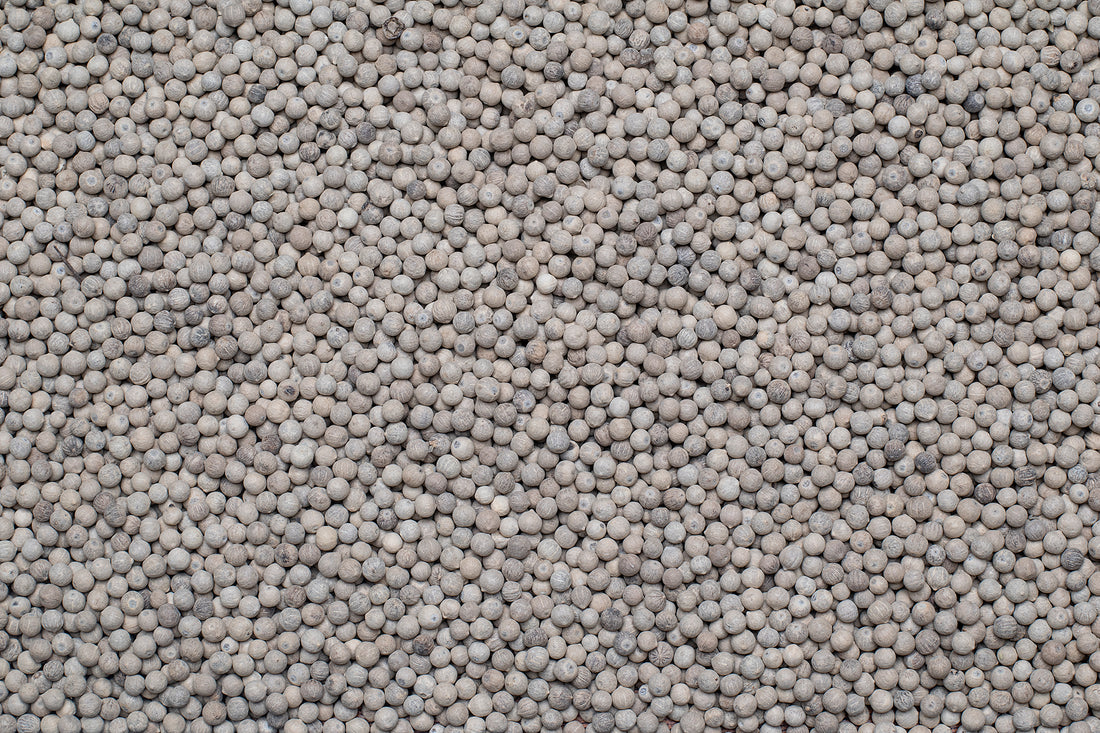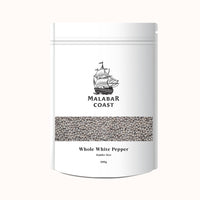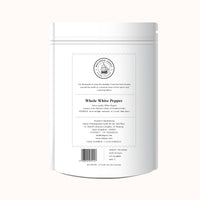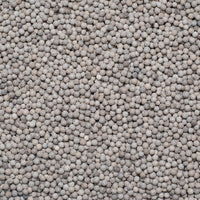 Premium Whole White Pepper - Wayanad, Kerala
Malabar Coast Whole White Pepper comes from the finest Black Pepper Growing region of Wayanad in Kerala. The perfectly ripe, red peppercorns are Handpicked and soaked in water for days. Once the skin is soft, it is removed, washed and sun-dried to produce this fine quality Whole White Pepper with a strong flavour. This 100% Natural product does not contain any artificial colours, preservatives or scents.
White Pepper is used in light-coloured dishes such as white sauces and mashed potatoes for aesthetic reasons; for dishes that need the flavour of pepper without its black colour. Guaranteed to take your food preparations to the next level. Once opened, store in an airtight container to retain flavour and aroma.
Highlights
Finest Quality, Authentic Indian Whole White Pepper
From Wayanad, Kerala - the land of Black Gold - the best Black Pepper growing region in India.
Handpicked ripe red peppercorns are soaked in water for days and the skin removed to produce this fine quality Whole White Pepper with a strong flavour.
Perfect for Continental and Indian food preparations that need the flavour of pepper without its black colour Eg: White Sauce, Mashed Potatoes, etc.
100% Natural. No artificial colours, preservatives or scents are used in the product.
Malabar Coast is a premium brand. We always procure the finest quality spices from the best growing regions