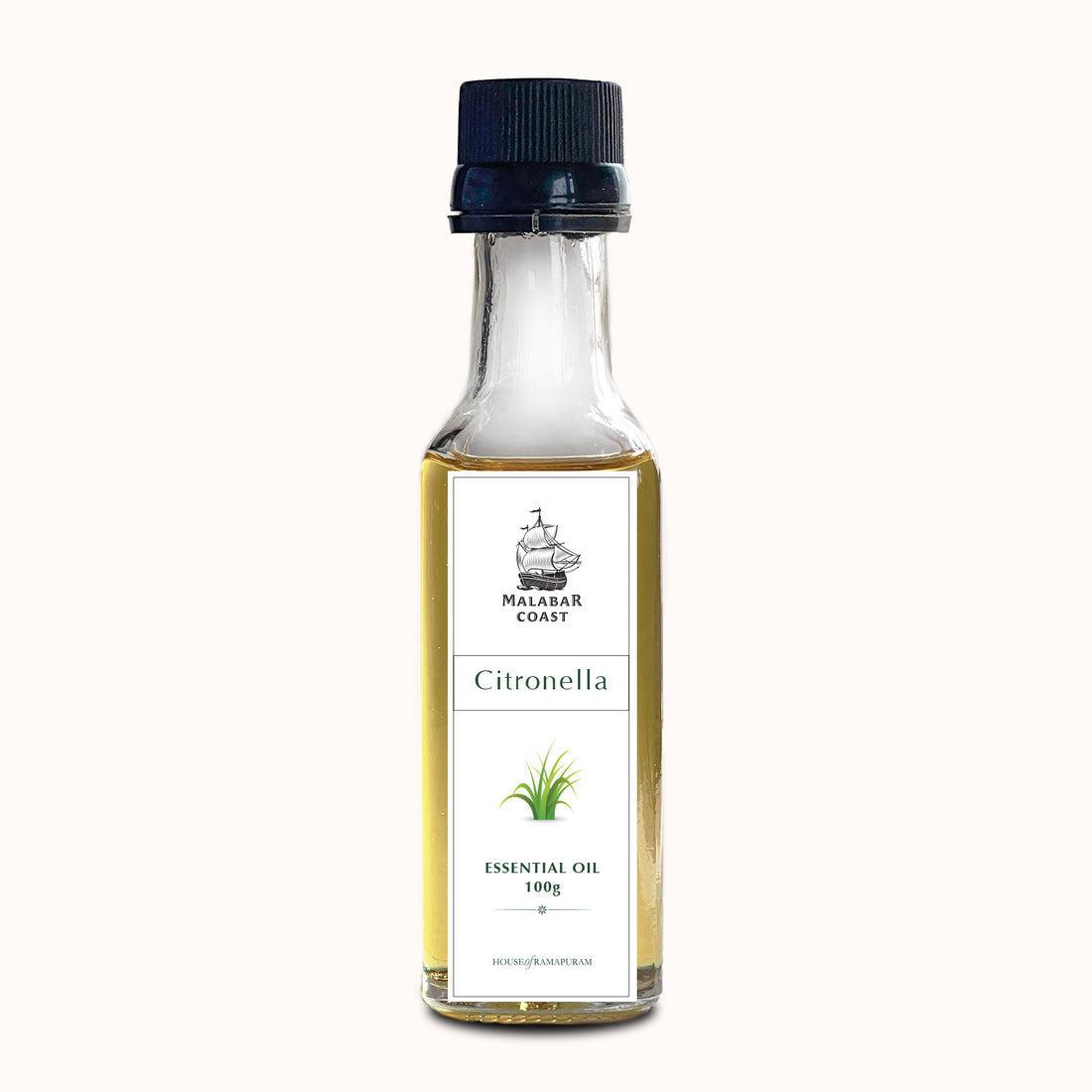 Citronella oil is an essential oil obtained by distilling the leaves and stems of the Citronella Grass (Cymbopogon). The oil is extensively used in perfumes, soap, candles and incense, cosmetics, and flavouring industries throughout the world.
Citronella oil is also a plant-based insect repellent (biopesticide) with a non-toxic mode of action and has been registered for this use in the United States since 1948. It is used to control mosquitoes including the Aedes aegypti or dengue fever mosquito, houseflies, and other household insects.
This oil comes from the around the Kodachadri hills in the tropical evergreen forest region of the Western Ghats in Karnataka.
How to use Pure Citronella Oil:
This oil is 100% pure. A little goes a long way.
Pour 5 ml (add few more for stronger scent) into a bucket of water and use in final swabbing of the floor in your homes.
Leaves a light citrus / lemony scent.
Suitable for use in diffusers.