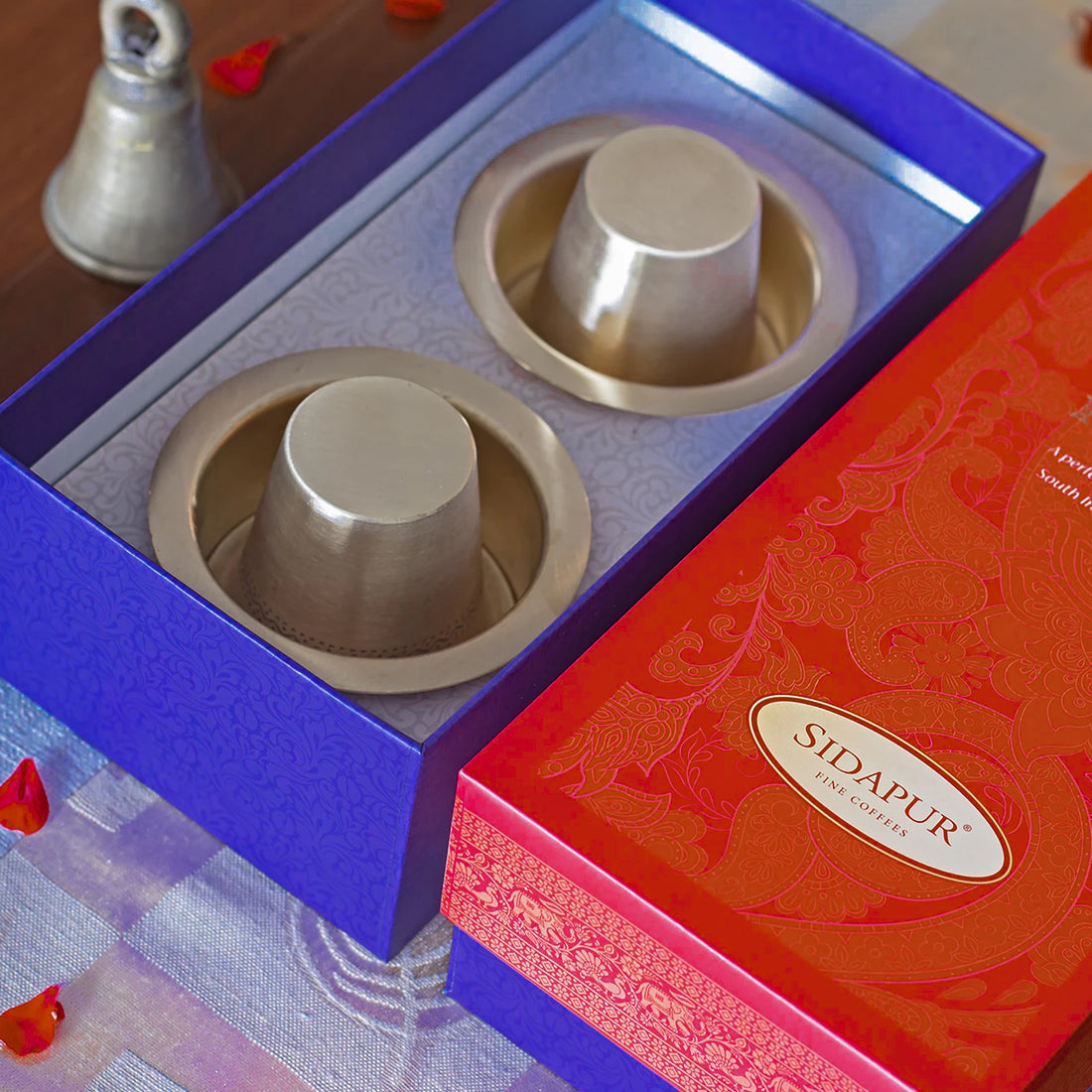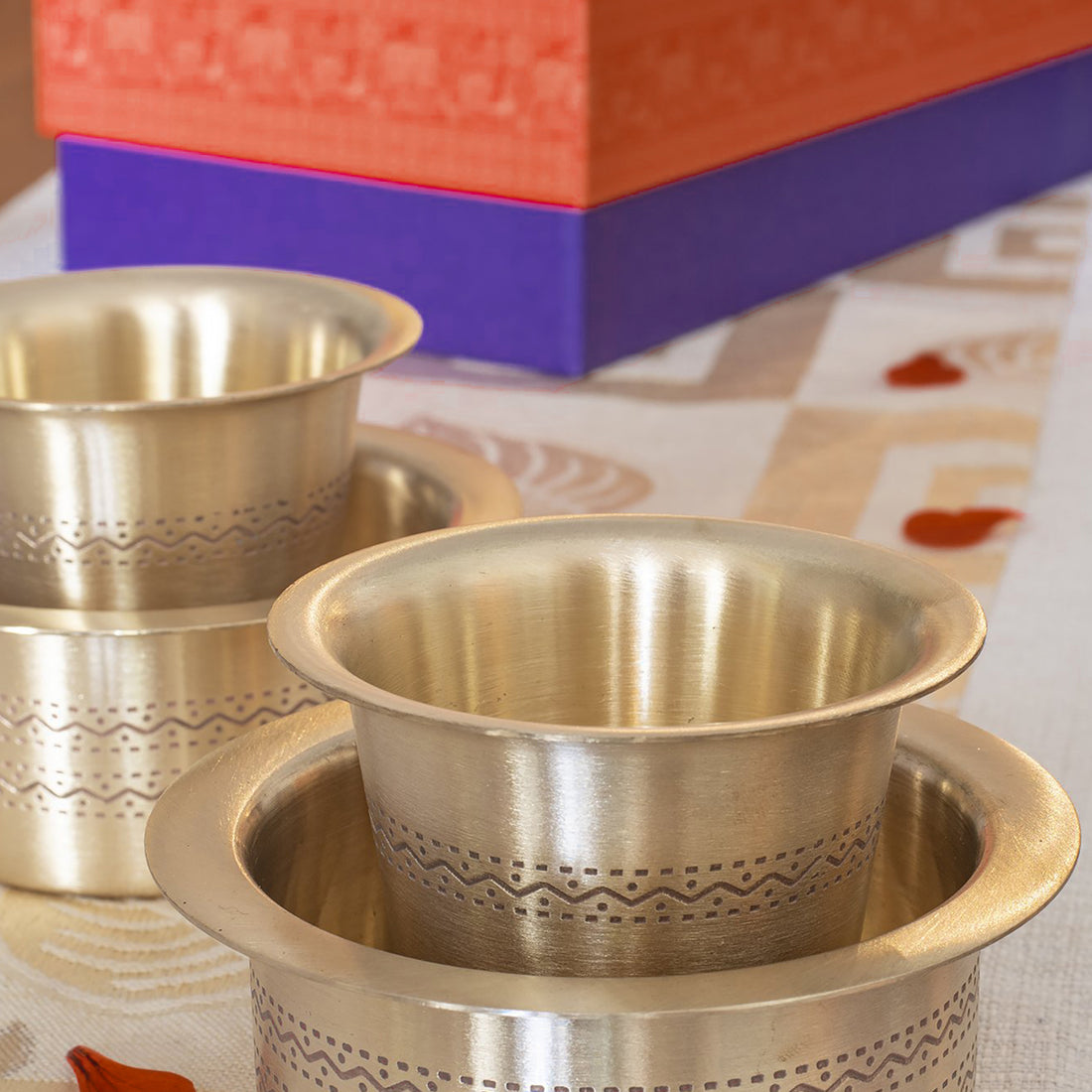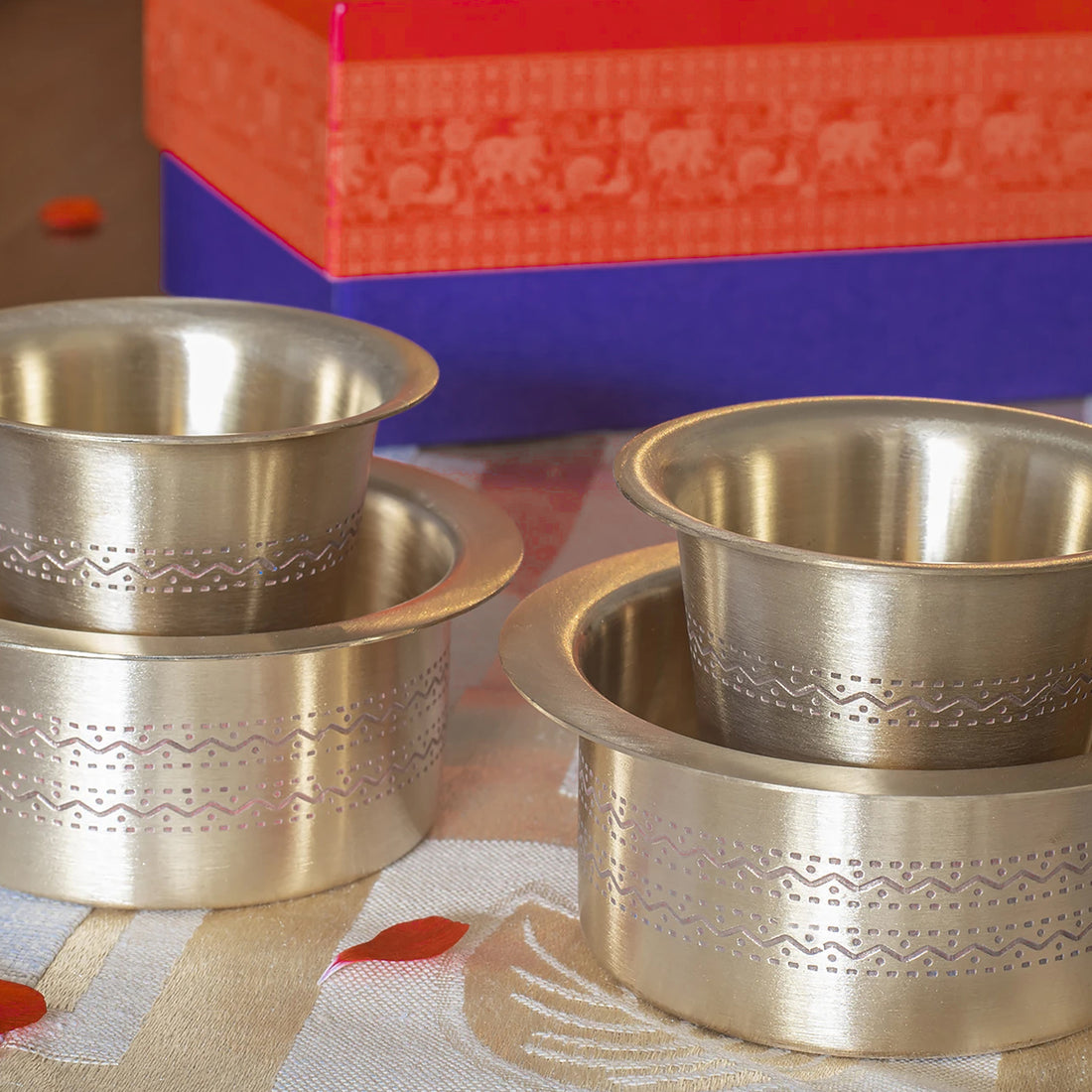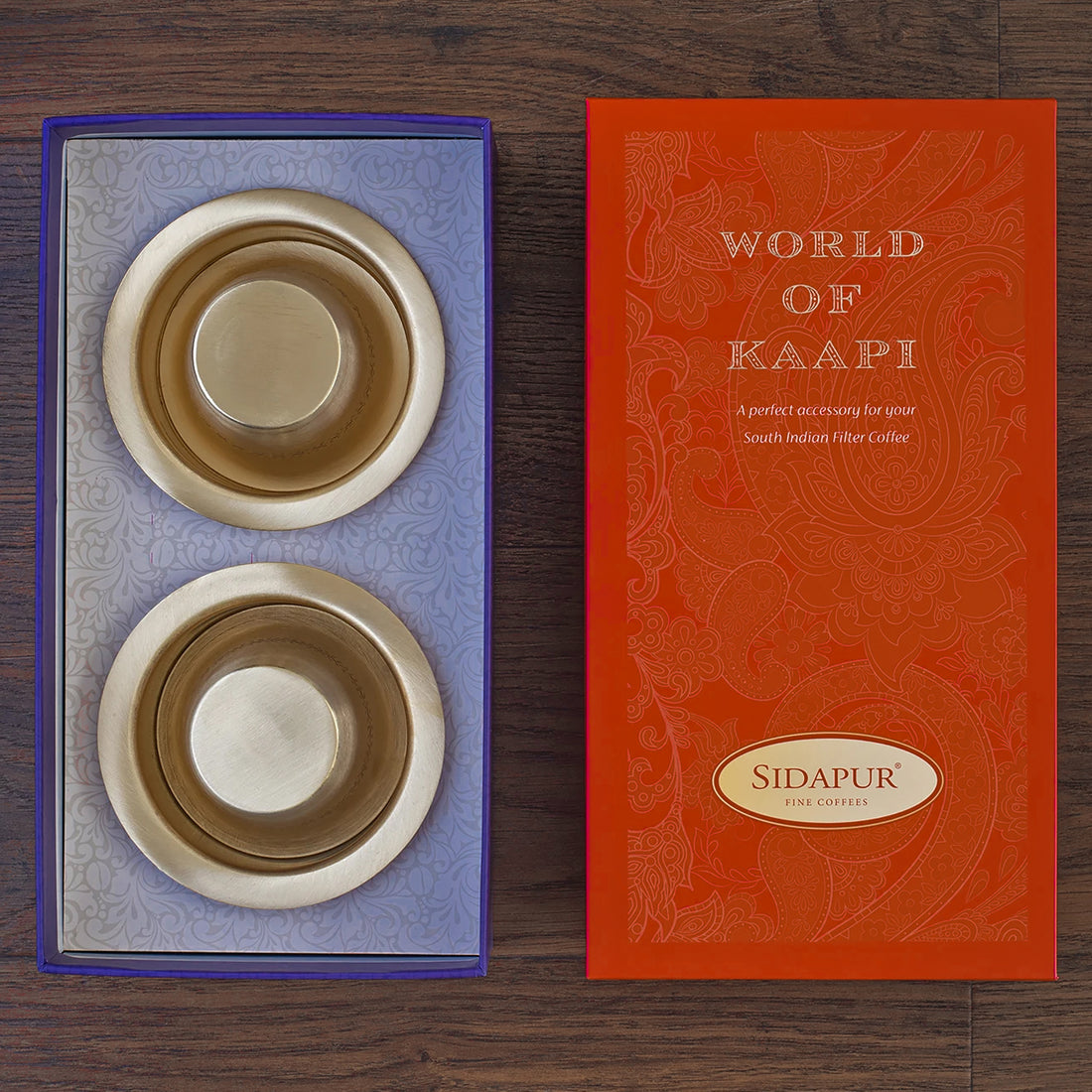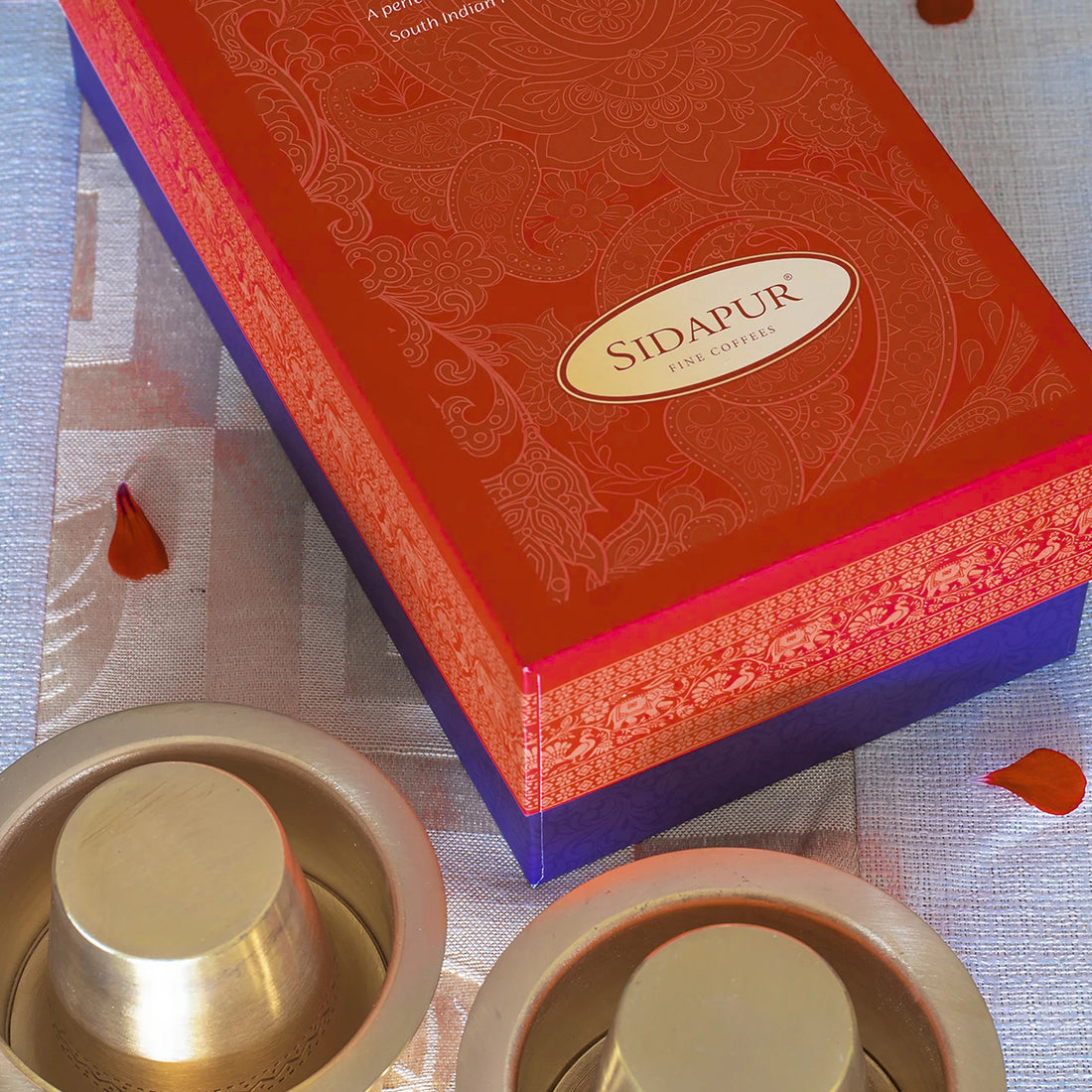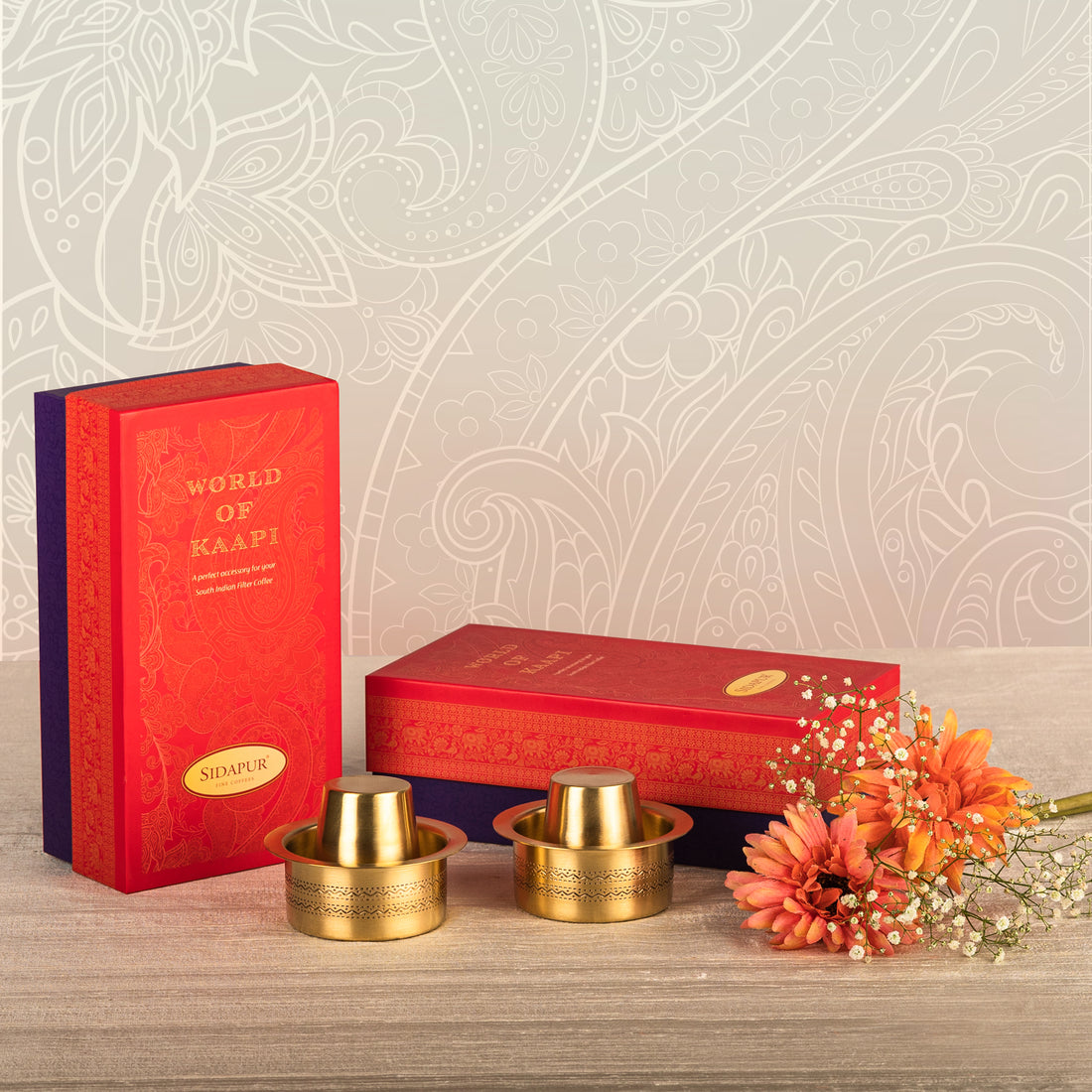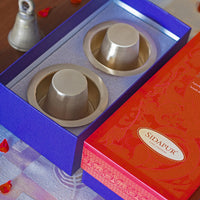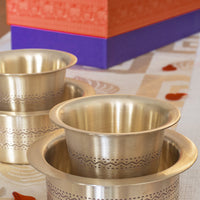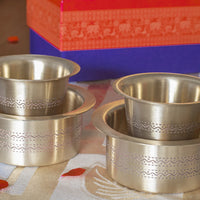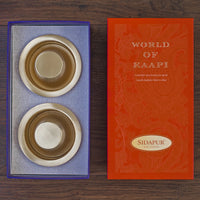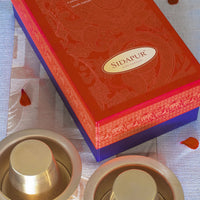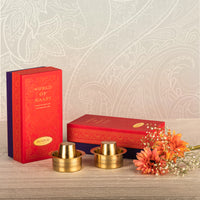 World of Kaapi – Etched Dabara Gift Box
In most South Indian households, Filter Kaapi, had steaming-hot and frothy, is the only way to usher in the day. And the true connoisseur will ideally have it brewed in a Dabba filter and served piping hot in a Brass Dabara with a head of froth.
This tradition is so integral to the cultural fabric of the South, that one could be forgiven for forgetting it only came into South Indian kitchens in the late 19th century, two hundred years after Baba Budan allegedly smuggled the first seven coffee beans into Chikmagalur in Karnataka.
Set in an elegant gift box inspired by the classic Kancheepuram sarees, these Dabaras are embellished with etchings inspired by the traditional Kolams of Tamil Nadu and classically finished in luxurious Brushed Matt Brass. Crafted to deliver the perfect Kaapi that would make your grandmother proud!
Contents: Gift Box containing 2 sets of Etched Brass Dabaras in Matte Finish
Tip: Over time, exposure to air and moisture causes black spots, patches or a dark, smudge-like film called 'tarnish' on Brass. Periodically polish your Brass Dabara set with a suitable metal polish to keep it sparkling.
10-day Replacement Policy: This item is eligible for free replacement/refund within 10 days of delivery. For this, the item should be unused, in its original condition, kept inside its outer box with the user manual and all original parts, ready for a successful return pick-up.