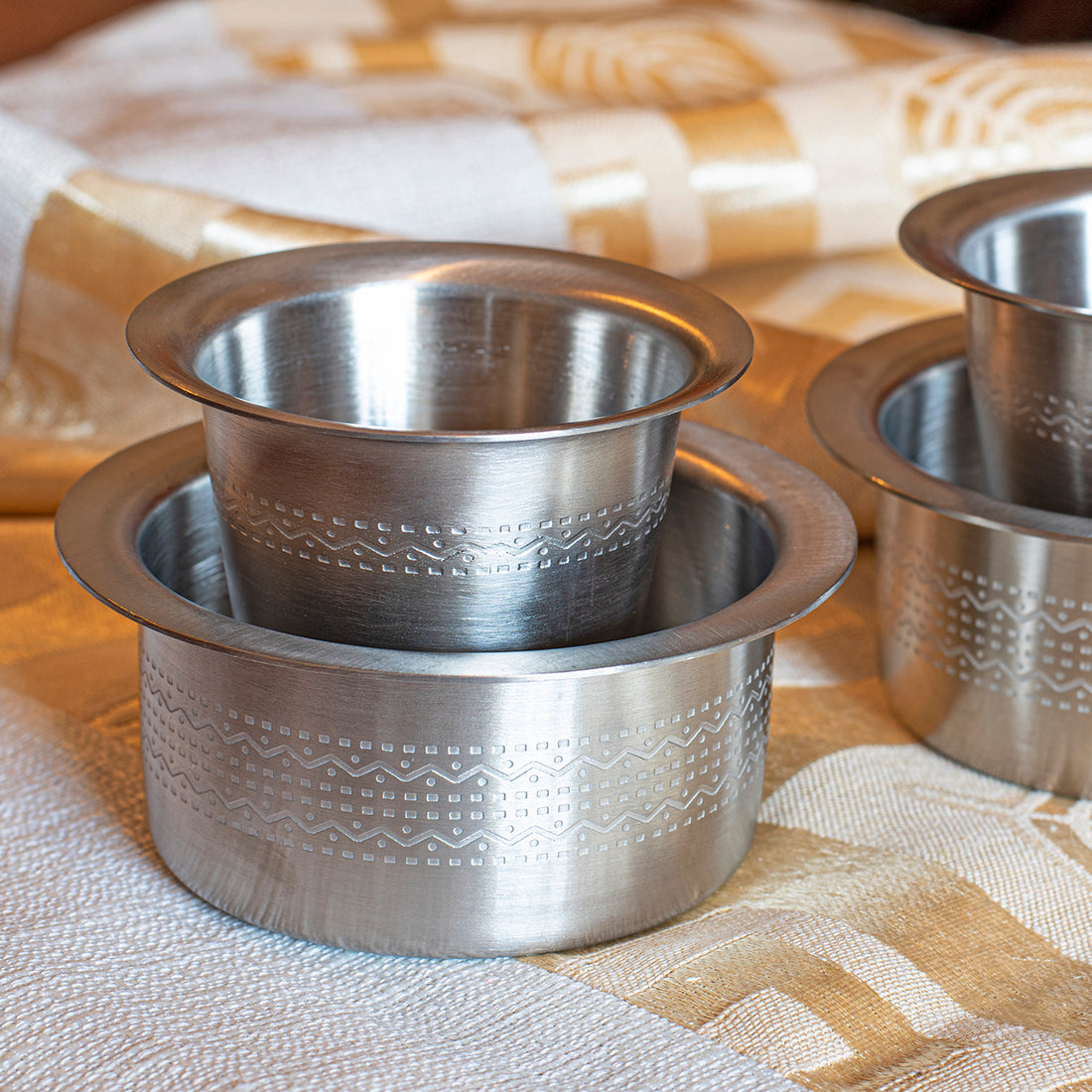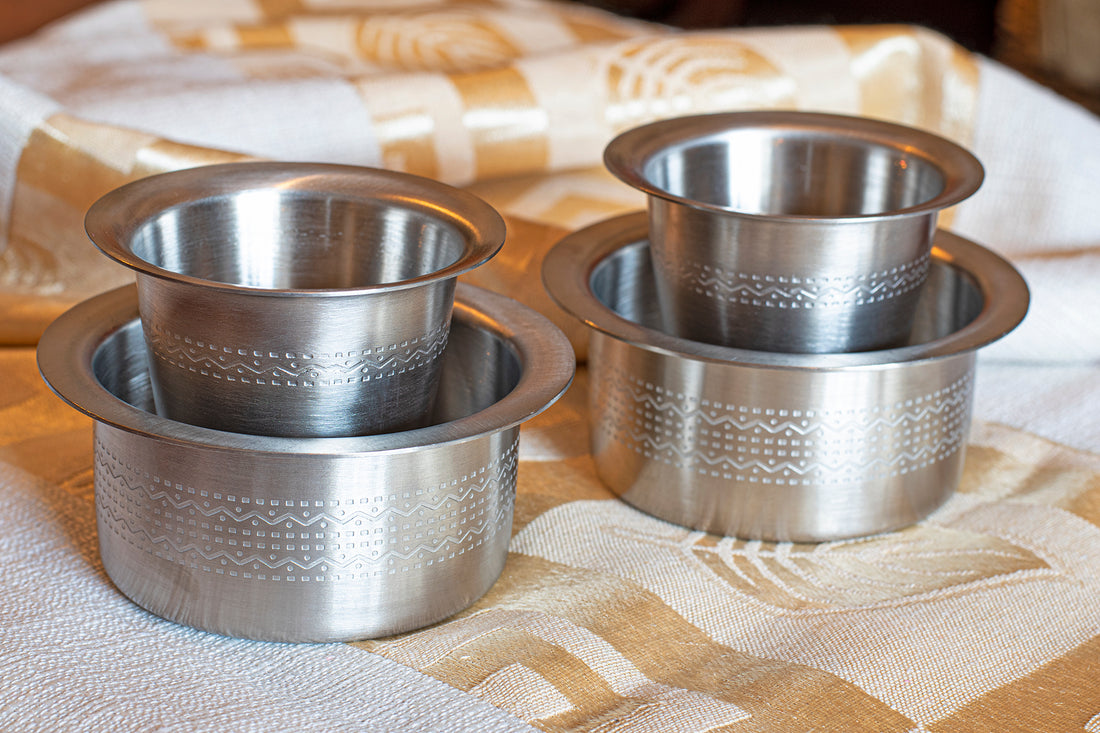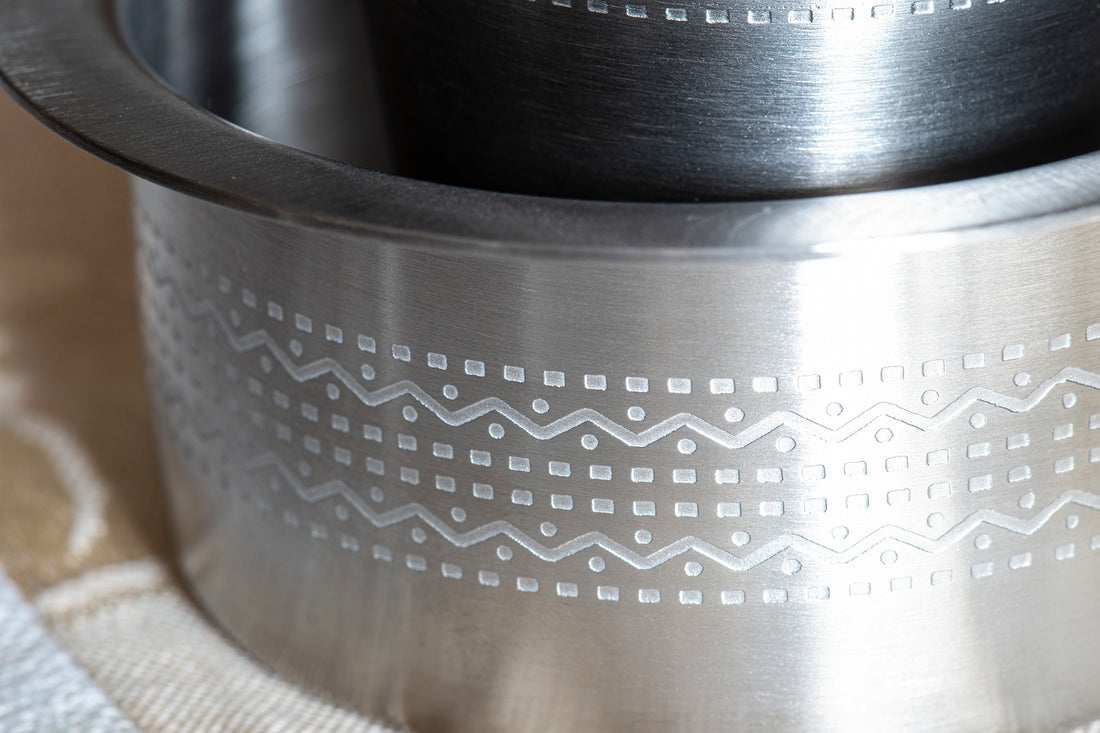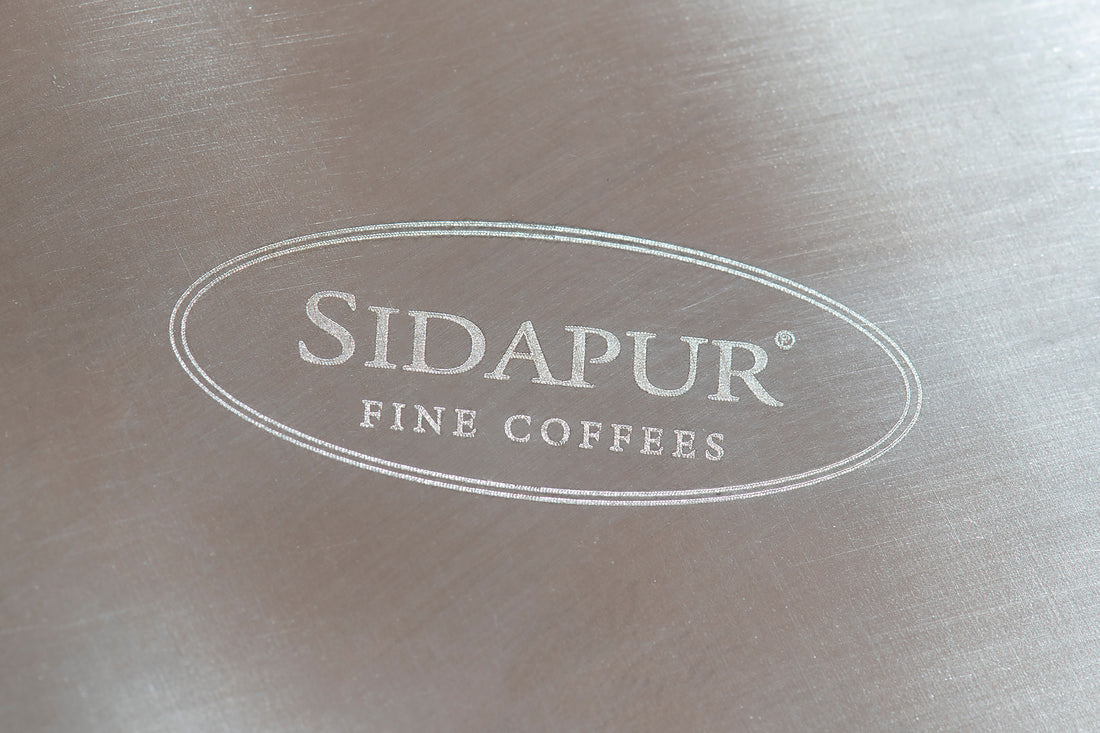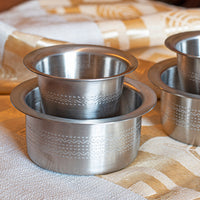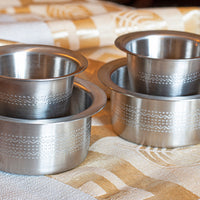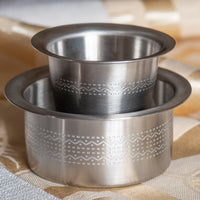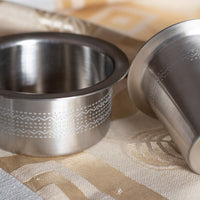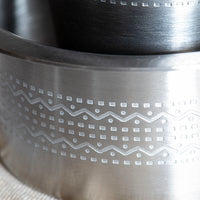 Etched Stainless Steel Dabara Matt Finish
High Quality 304 Grade Stainless Steel Etched Dabara Set in Brushed Matt Finish.
Just as the right wine glass enhances your wine experience, the Dabara enhances the overall South Indian Filter Kaapi experience. Here, we have the finest quality 304 Grade Stainless Steel Dabara set, embellished with etchings inspired by the traditional Kolam of Tamil Nadu and elegantly finished in 'Brushed Matt' to deliver the finest South Indian Filter Coffee Experience.
Highlights: 120 ml capacity | Heavy-duty 0.8 mm thickness | Made from High-quality 304 grade Stainless Steel | Etching design Inspired by the traditional Kolam of Tamil Nadu | Designed and developed by Sidapur Fine Coffees
10-day Replacement Policy: This item is eligible for free replacement/refund within 10 days of delivery. For this, the item should be unused, in its original condition, kept inside its outer box with user manual and all original parts, ready for a successful return pick-up.