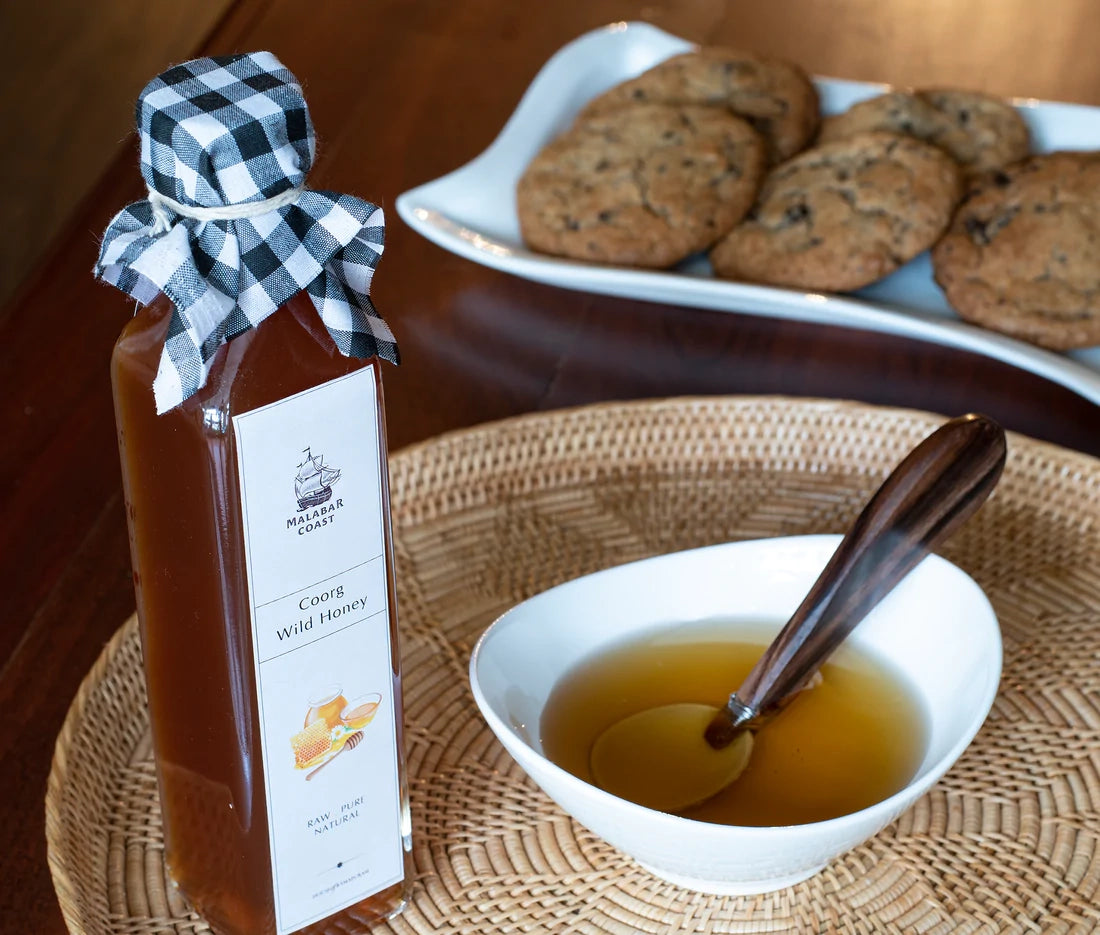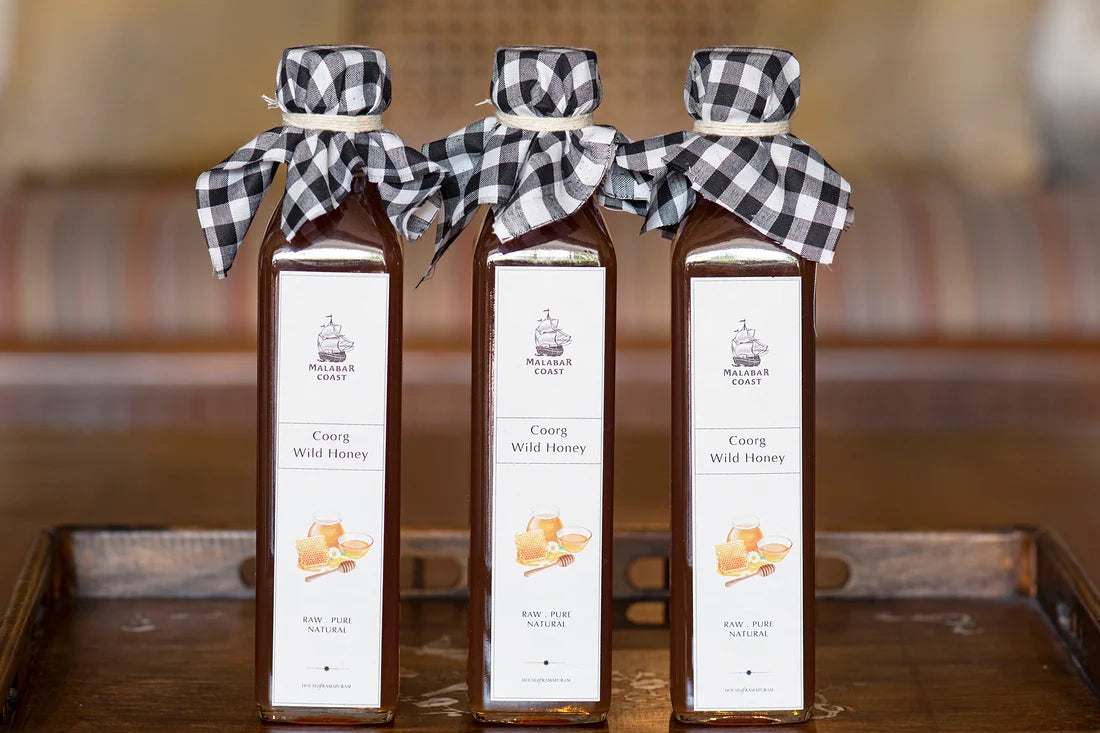 Chikkanahalli Estate - Single Source Raw Wild Honey from Coorg 
Chikkanahalli Estate, a 300-acre coffee and spice plantation, located in Coorg - the heart of the Western Ghats, was acquired by the House of Ramapuram in 1921 from its British owners. In this estate stands a giant wild fig tree that is host to over 75 bee hives, a living testament to the richness and purity of the land. 
200 Kg of Wild Honey was harvested from this single tree by a community of indigenous honey gatherers. This raw, limited stock, unprocessed Wild Honey is cloudy as it contains suspended pollen. A sign of its raw, pure and natural form.