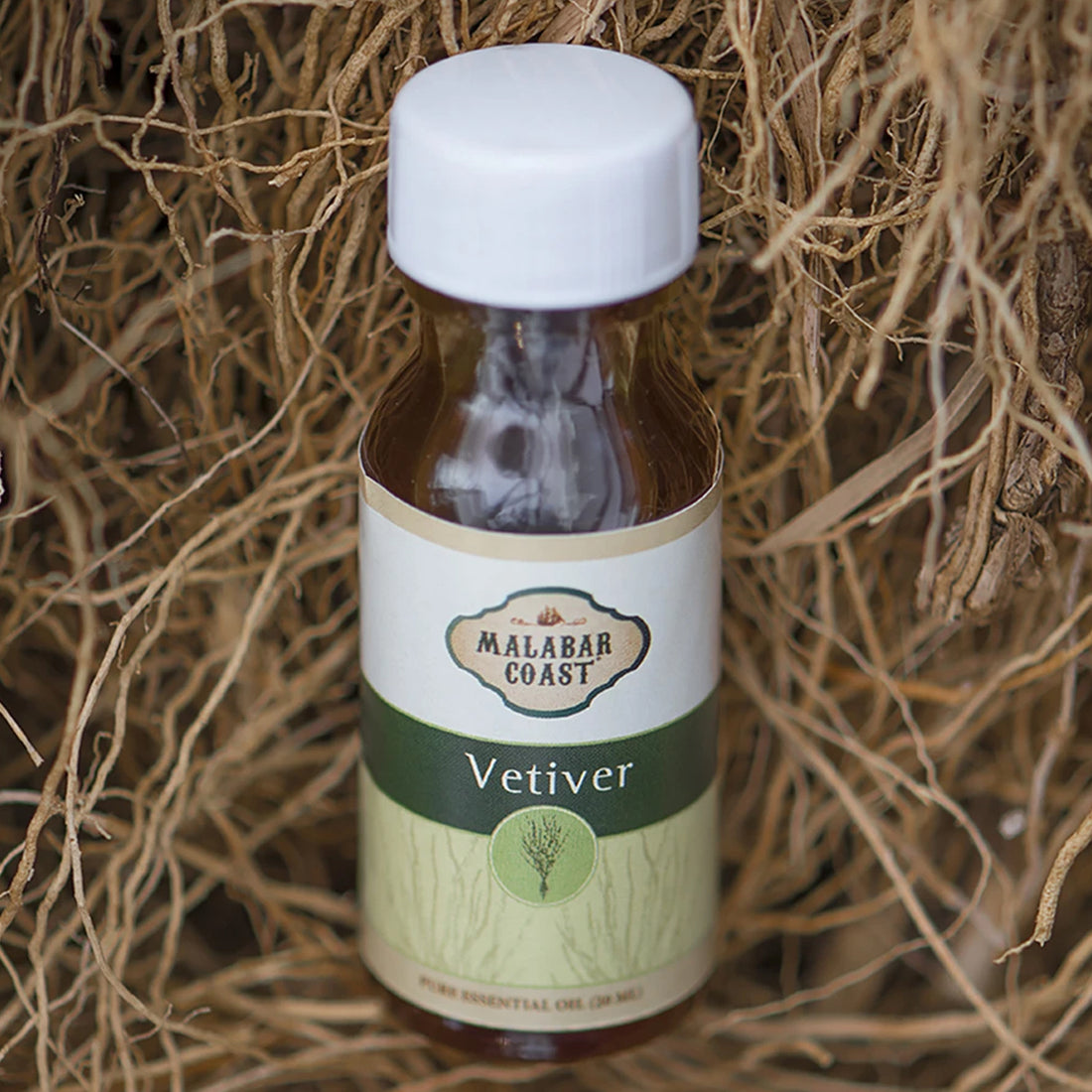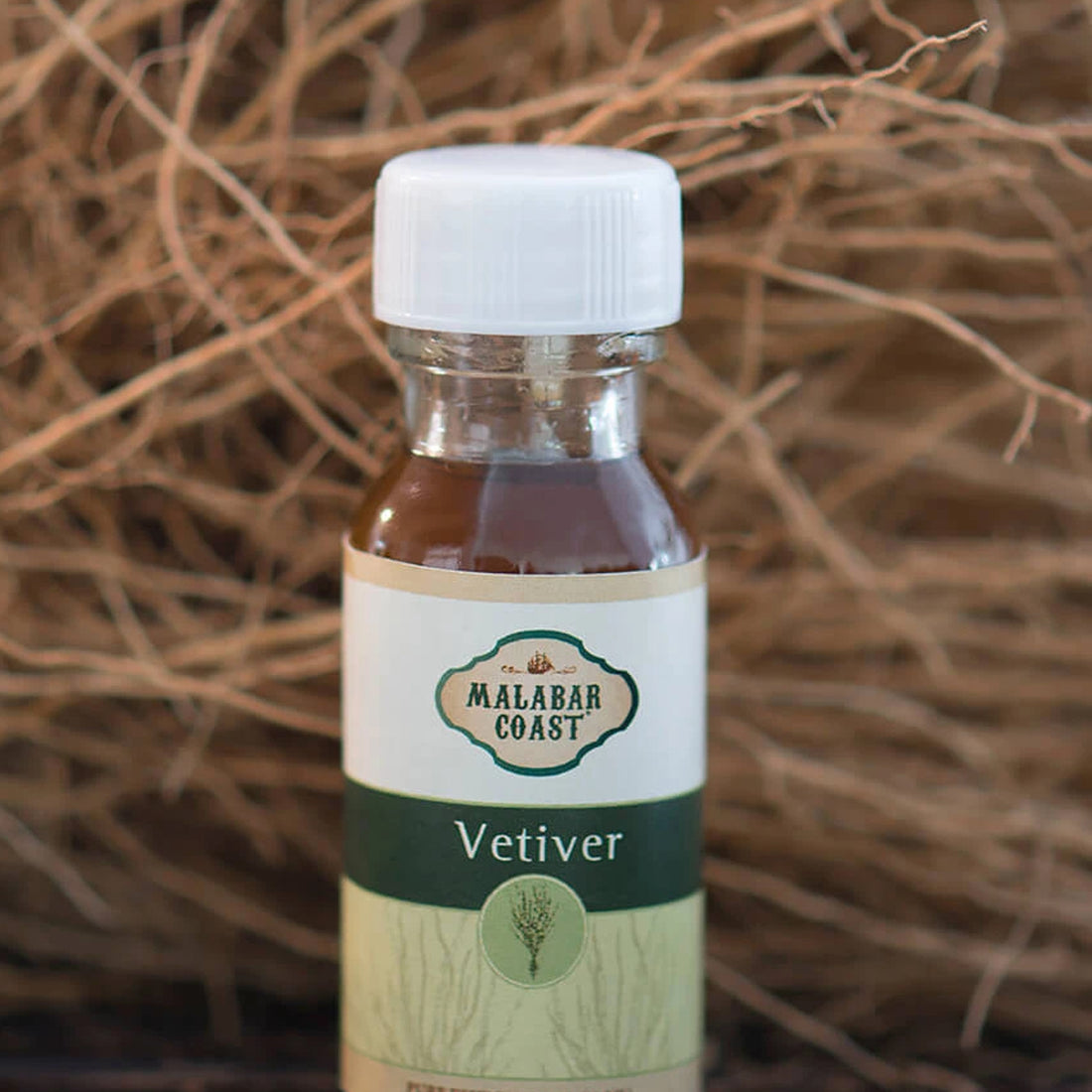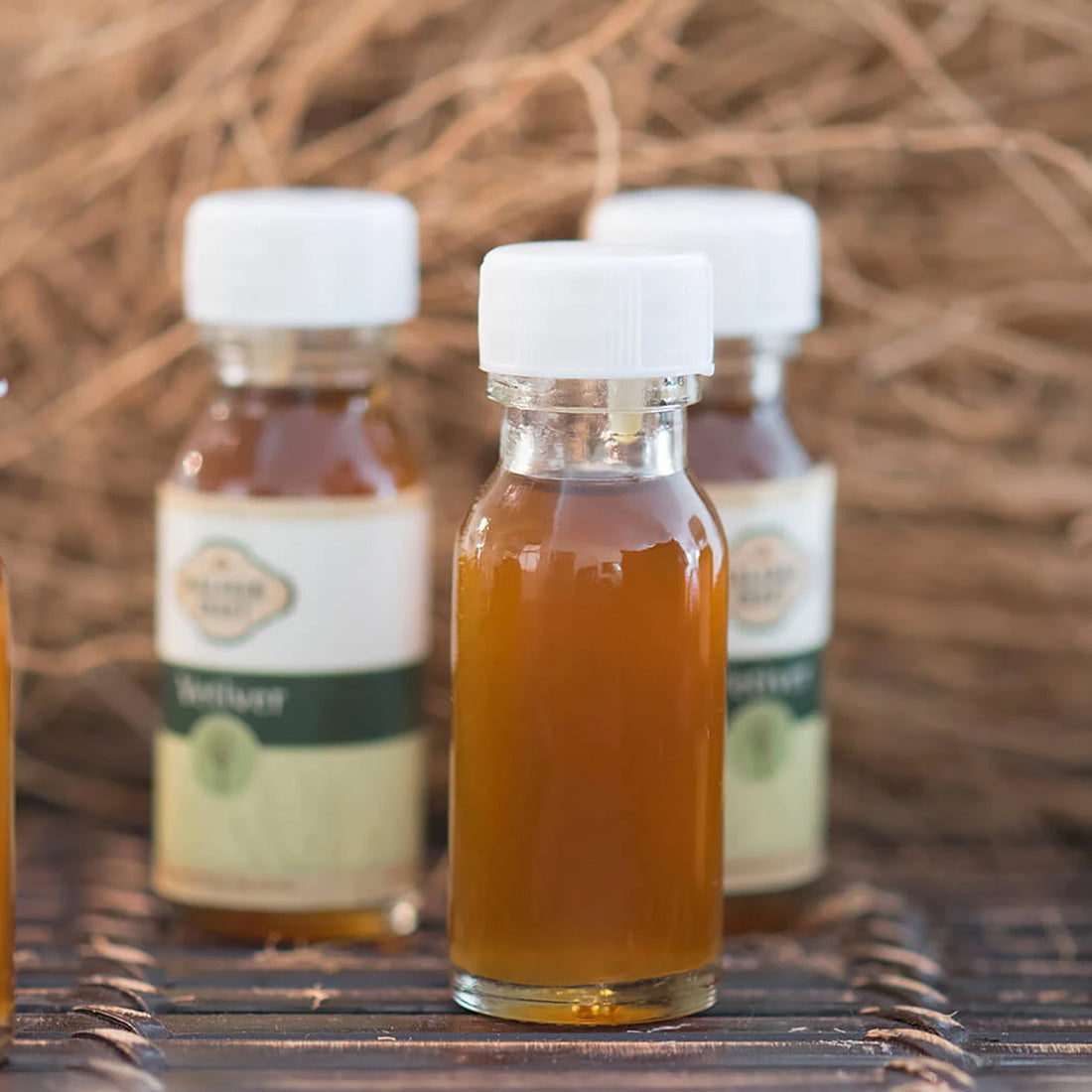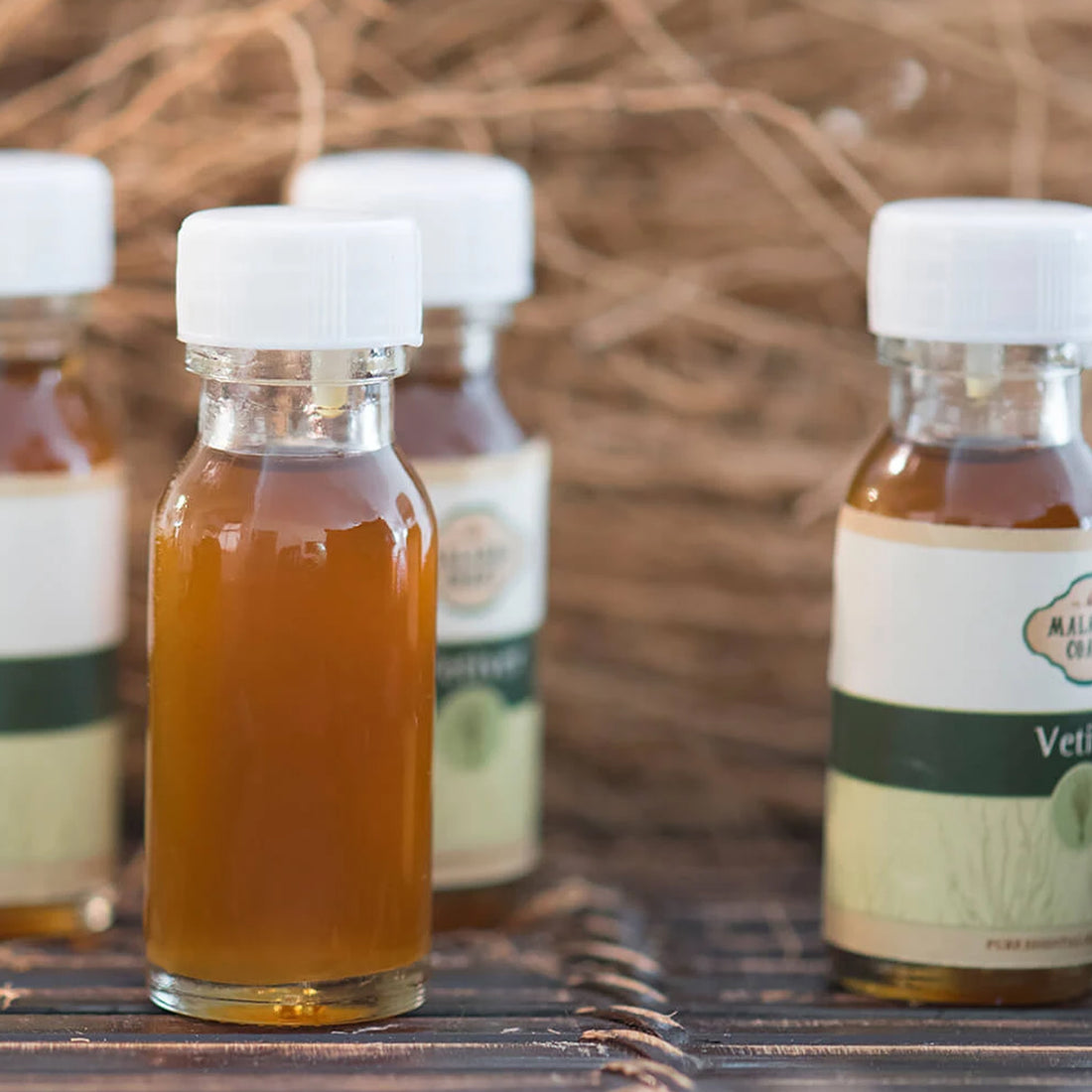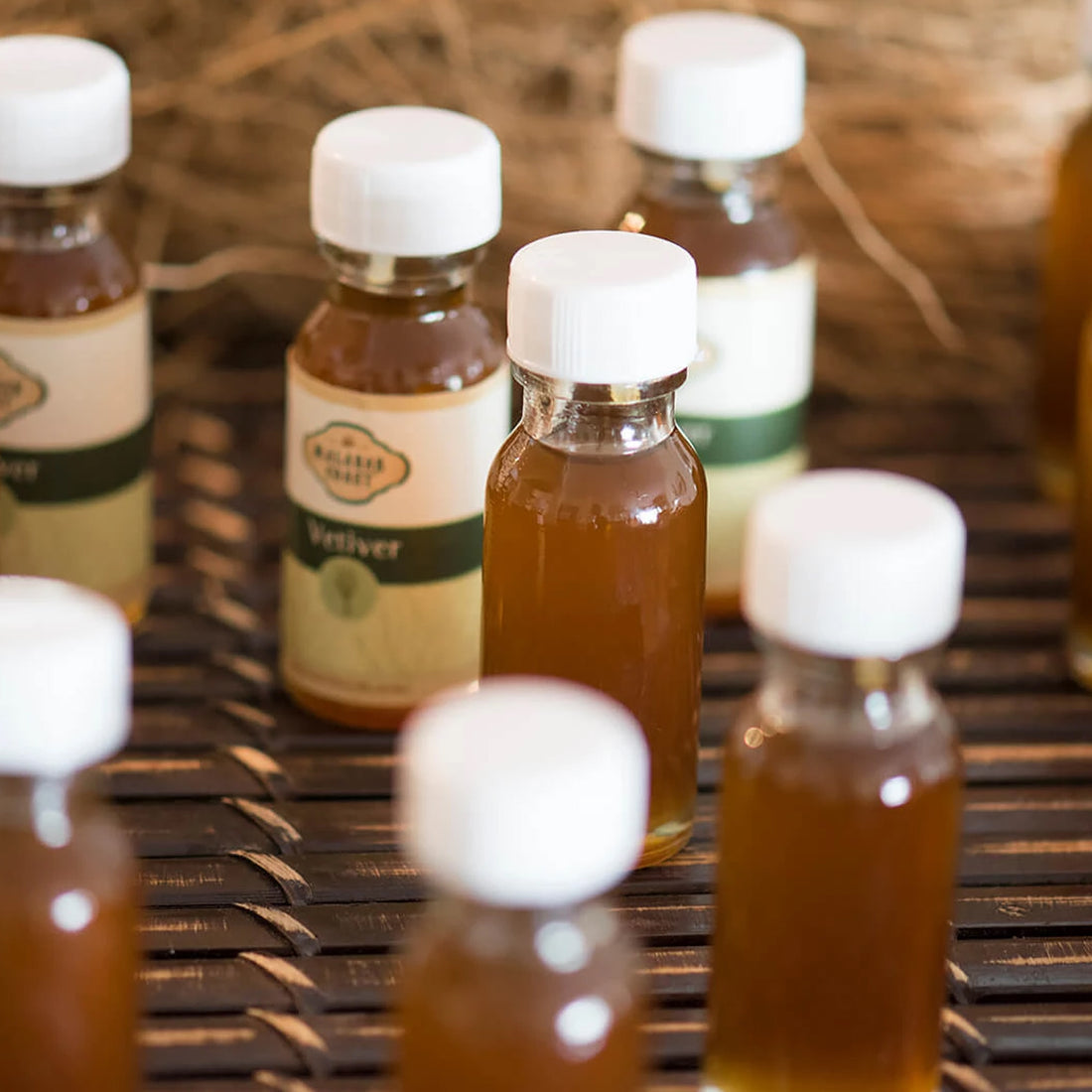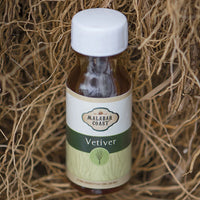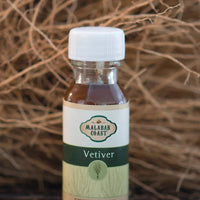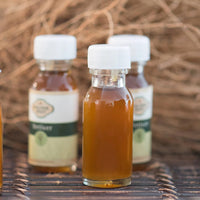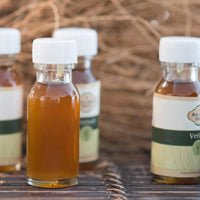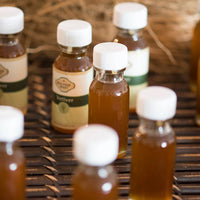 Vetiver oil, an essential oil extensively utilized in perfumery, is derived through the steam distillation of the roots of the Vetiver – a tall grass with long thin leaves. It has a heavy fragrance that is described as woody, smoky, earthy, herbaceous and spicy. It is believed to be very grounding, calming and stabilizing. It is also known to promote sleep and dispel anger, hysteria, irritability and stress.
This oil comes from the tropical rain forest region surrounding the Kodachadri hills in the Western Ghats Region of Karnataka, India.
Insert a toothpick through the opening in the inner cap of the container if the oil is too thick to come out of the bottle. 
This oil is 100% pure. A little goes a long way.
Rub a tiny smear under your wrist to enjoy the long lasting earthy, woody fragrance.
Dilute in coconut oil and use as a massage oil to calm emotions.
Take a warm bath with a couple of drops of Vetiver essential oil for deep relaxation.
Use three to four drops in the diffuser of your choice.